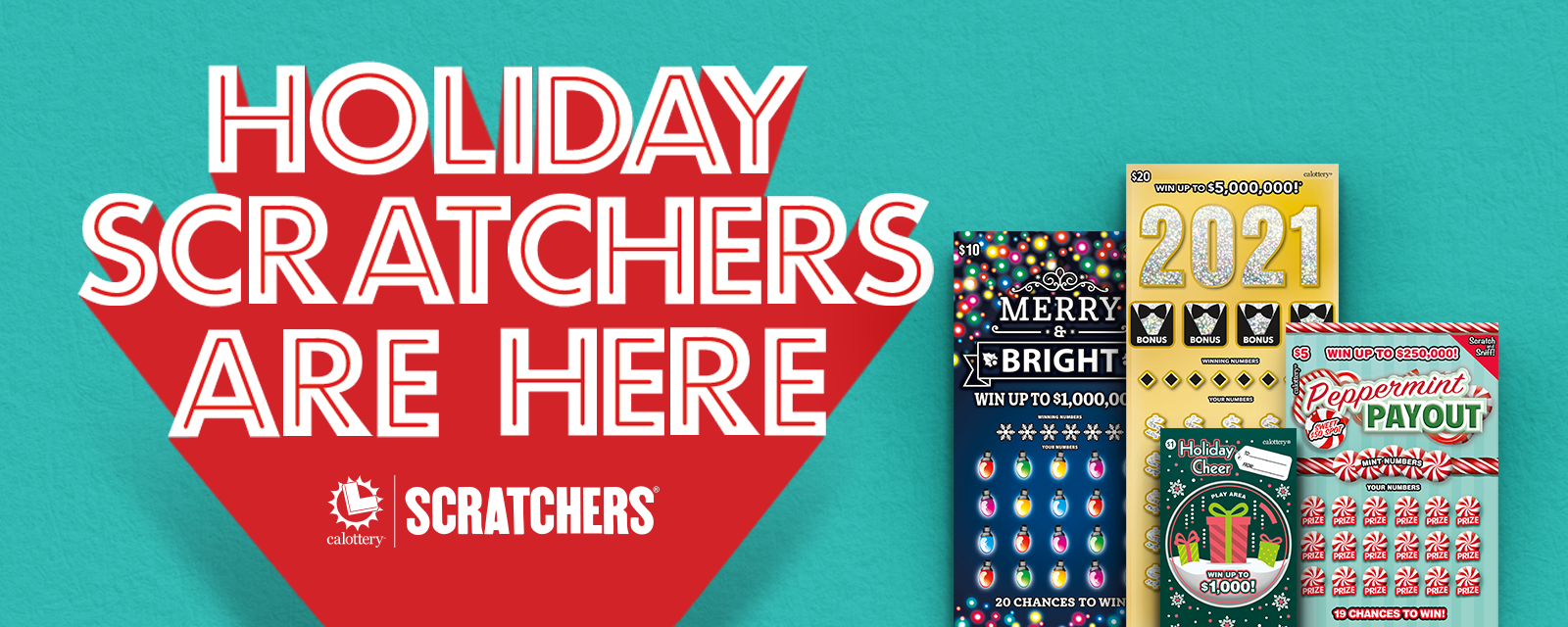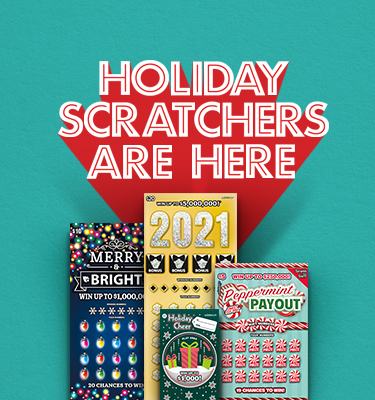 Put on your favorite holiday playlist and pour yourself a hot cup of pumpkin spice something. There's no time like right now to take a look at California Lottery® Holiday Scratchers®—the perfect gifts for anyone and everyone! Why wait for last-minute holiday shopping when there are Scratchers that smell like real-life peppermint candy waiting for a special someone right now?! Arriving at your local Lottery retailer on Monday, October 26th:
HO-HO-HOLIDAY SCRATCHERS
$1 – Holiday Cheer: These festive snow globe-inspired tickets can also be used as handy gift tags. Write in your giftee's name, and place that Scratchers ticket on their gift. Now it's a gift on a gift, with a chance for a $1,000 upgrade!
$5 – Peppermint Payout: Drumroll, please! It's California Lottery's first-ever scratch 'n sniff Scratchers! You'll never wrap a scented candle again now that you can gift this fresh, fragrant, minty ticket with the chance to win a "mint" too… a $250K payday!
$10 – Merry & Bright: There are 20 chances to win $1,000,000 on this bright little merrymaker!
$20 – 2021 Scratchers: Here's the perfect way to celebrate the New Year - 25 chances to win, four bonus spots, and a $5,000,000 prize payout to a lucky player! Gift one to someone lucky, and gift one to yourself!
SOME GIFTS ARE TWICE AS NICE
Unlike a gift card (yawn), Holiday Scratchers are a ton of fun to play AND they come with an extra chance to enter our Holiday 2nd Chance drawing! This year we're giving away bonus prizes that range from $5,000 to $50,000. This promotion runs from October 26, 2020 to January 16, 2021.
Not a registered 2nd Chance player yet? Click HERE to Register.
Scratchers Carousel displays one or more Scratchers Games at a time. Press Previous to scroll to the previous Scratchers game and press Next to scroll to the next Scratchers game.